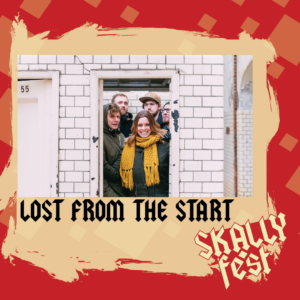 Lost From The Start is een energiek poppunk/poprock quintet uit Limburg (BE). In oktober 2018 brachten ze hun eerste full album "Few and Far Between" uit via Bearded Punk Records.
Ze combineren melodische gitaarstukken met catchy, doch betekenisvolle lyrics en bieden een hand aan mensen die hun weg zoeken in het leven.
Opgelet, de liedjes kunnen dagen in je hoofd blijven hangen. 😉
Lost From The Start vond inspiratie in de bands en muziek waar ze vroeger naar luisterden, en tegelijkertijd behouden ze een frisse en unieke sound.
A trip down memory lane!
---